Takashi Murakami Gifts "Flowers" Shirts, Updates Roadmap
Takashi Murakami announced late last night that Murakami Flowers holders will be sent a tee-shirt reward based on a snapshot that was taken on July 10 at 11:59 p.m., GMT.
Those who held a Murakami Flower NFT at the time of the snapshot will be able to claim a free tee-shirt from the project's website prior to the end of day on July 31.
The tee-shirt design features an image of the Murakami Flowers logo with the text, "You are a Murakami Flower holder."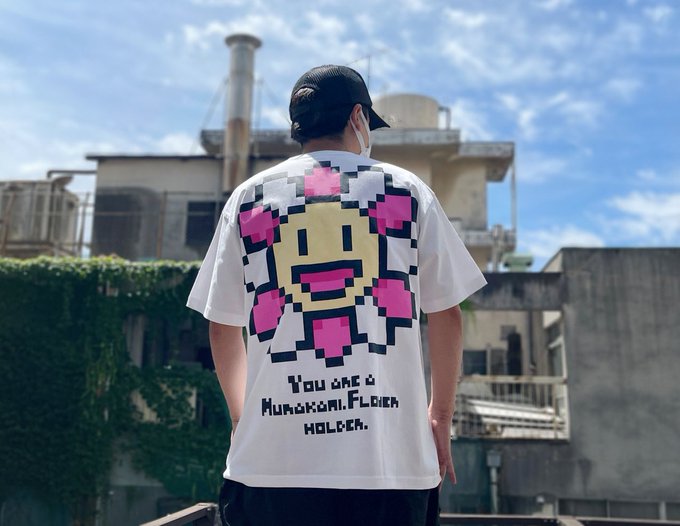 One of the most hyped projects to drop in 2022, the Murakami Flowers collection has bounced between a floor price of 2-4 ETH since dropping in May. Currently, the Flowers floor price sits at 2.22 ETH, while the floor price for an unrevealed seed is 3.75 ETH.
Murakami followed up the tee-shirt announcement by posting "Part 3" from his personal roadmap on Twitter one hour later. The roadmap lists the following items as next up on the agenda:
Office
Zingaro Yokocho
Tonari no Zingaro
Tonari no Kaikado
Several users on Twitter have begun to speculate on what these items mean, with one user linking the third item to a Pastry Shop in Tokyo. The shop's website features a variety of Murakami Flowers themed items and goods.
More about Murakami Flowers
Murakami.Flowers is an 11,664 NFT collection in which artist Takashi Murakami's representative artwork, flowers, are expressed as dot art evocative of Japanese TV games created in the 1970s. The work is being developed with the number 108 as the keyword; a combination of 108 backgrounds and flower colors make up a field, and there are 108 fields. Each field has 108 flower images, resulting in 11,664 flower images in total. The number 108 is a reference to bonnō or earthly temptations.


At the time of publish, the Murakami Flowers floor price sits at 0.985 ETH, and has stayed relatively flat over the past 24 hours on 11 ETH volume of transactions. Over the last 30 days, 17 sharp wallets have sold 21 NFTs and 6 sharp wallets have bought 12 NFTs in the Murakami Flowers collection. Catch up on other recent Murakami Flowers news
here
.
Recent Murakami Flowers Sales
Recent Murakami Flowers Listings
Disclaimer: The author or members of the Lucky Trader staff may own NFTs discussed in this post. Furthermore, the information contained on this website or the Lucky Trader mobile application is not intended as, and shall not be understood or construed as financial advice.
In this post
Related Content