Cool Cats Town Hall | Cooltopia Updates and Security, Cool Cats Partnerships

Jason Bales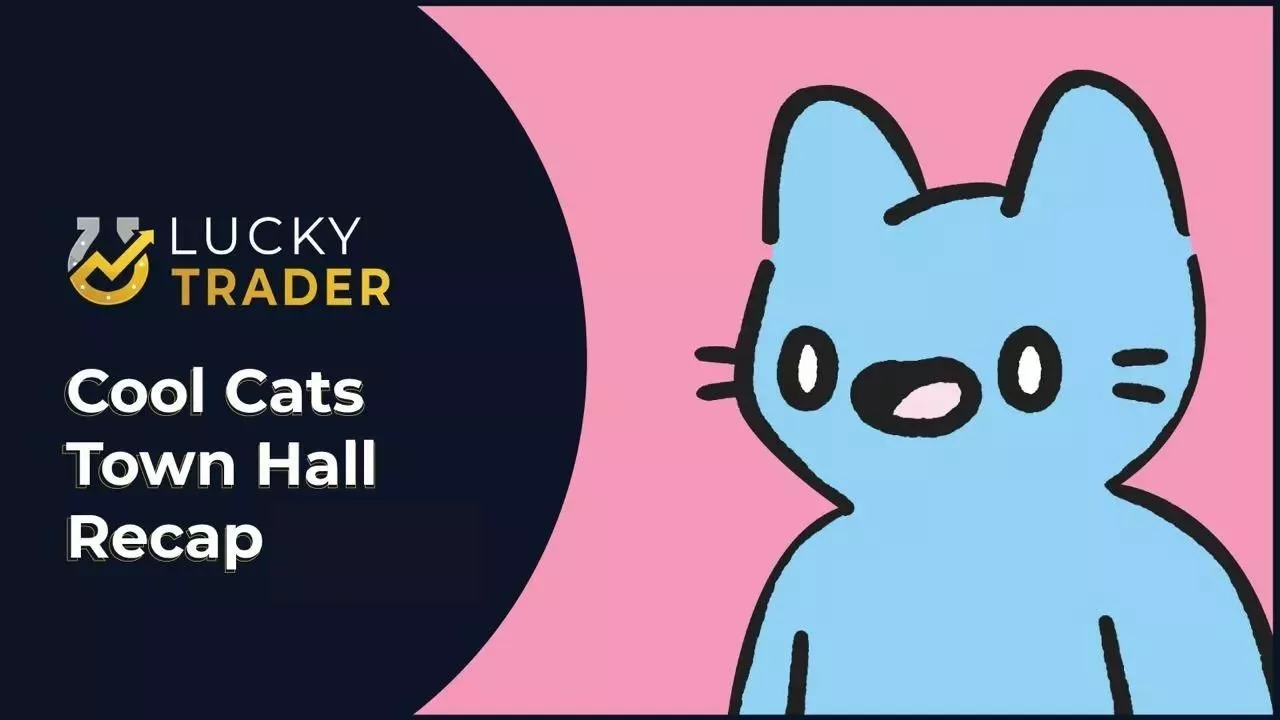 Cooltopia Has Been Live for One Week
Cooltopia has done north of 1 million transactions, even with rate limits.

Rate limits are based on a rolling hour, and there are currently 16 total transactions per hour.
Rate limits will remain in place while the team is making big adjustments to the game.
The end goal is to only put rate limits in place for those that are trying to abuse the system (bots).

Developers wouldn't be surprised to see 3 to 4 million transactions weekly.
All players are currently earning 2x the standard total amount of MILK tokens.

It will cut in half in two months.
Cooltopia Updates and Security
There were two major updates this week:

The first fixed questing and allowed quests to automatically roll after a quest was started, decreasing the amount of total time it takes players to get through all their quests for the day.
The second dramatically increased the cost to re-roll quests from 27 to 175 MILK.

The team can now update the game much faster because the base system is in place.

Some updates and feature sets will take longer to release.
It will not be an update every two or three days consistently.

The entire system uses Gnosis Safe wallets for the settings.

No one person has the power to change the settings of the game.

Utility is coming soon to help Cool Cats and Cool Pets holders with too many NFTs to complete all available quests each day.
Cool Cats Partnership Announcements
The team announced this week a partnership with Toikido to launch plushies, other toys, and merchandise.
The toys are expected to debut at NFT.NYC in June.

Those who do not make it to NFT.NYC will still be able to get toys through the online web store.

The team also announced a partnership on Coinbase's new NFT platform, which launched this week.
Discord Updates
Sapphire Town is now a holders-only chat.
The team also introduced a new channel for people to chat about Cooltopia and strategies for playing it.
Another channel, Pets Alpha, is exclusive for Cool Pets holders to discuss other cryptocurrency and NFT protocols and projects.
Cool Cats is working with the POAP team to bring the community its first-ever egg hunt.

There will be five total badges to collect.
More information is expected soon.
Q&A Session
In this section, Q indicates a question and A indicates an answer (speaker in parenthesis).
This is a summary, not verbatim.
Q: When will the 2x on MILK expire? (AntJxck)

A: It's looking like Jun. 15. MILK sinks are coming soon and will take many forms. (xtremetom)

Q: When can I use my Cool Cat in the game? (ali_sharafi)

A: We've got you covered. We're already addressing this issue. I'm not giving specifics, alpha, or dates. But it is something we realize we need to get something out very, very quick. (xtremetom)

Q: Can you elaborate on what is going on with you and Yuga Labs? (Bailster)

A: In the interest of some business deals, and I'm not saying there is anything between us, there will always be things that don't get talked about publicly until the time is right. I'm not saying this is the case or is not the case here. (xtremetom)

Q: Wen housing? (NFTSasha)

A: Housing is a bigger thing. It's definitely on the calendar. (xtremetom)

Q: How did the Cool Cats team feel about how the launch went last week? (Loading)

A: Every time we get FUD or negative response, one thing we don't do is stick our tail between our legs and run off. We take it all in and examine it. It's a learning moment. I believe an apology was made during launch. And personally, I apologize for that situation. But we have certainly made adjustment internally to make sure certain things don't happen again. As far as the game and functionally upon release, we could've sat on the game longer. The first day the game was launched, it was pretty hard to play. The quest and roll feature smoothed that out. We still have times where it is hard to do transaction, and we're still working on it. But we had a choice. A lot of people were saying to just get something out. It was functioning in the beta. And we decided to put in heavy rate limiting and a time delay for entering the game. And that helped. We needed to get something out. It was a tricky thing to get right straight out of the gate. It wasn't a shiny, amazing diamond. It's a rock that needs to be polished, and we're polishing it now. Just know that you're heard is the bottom line here. (xtremetom)
Related articles