Cool Cats Town Hall | Cool Cats Answers All Cooltopia and Cool Pets Questions

Jason Bales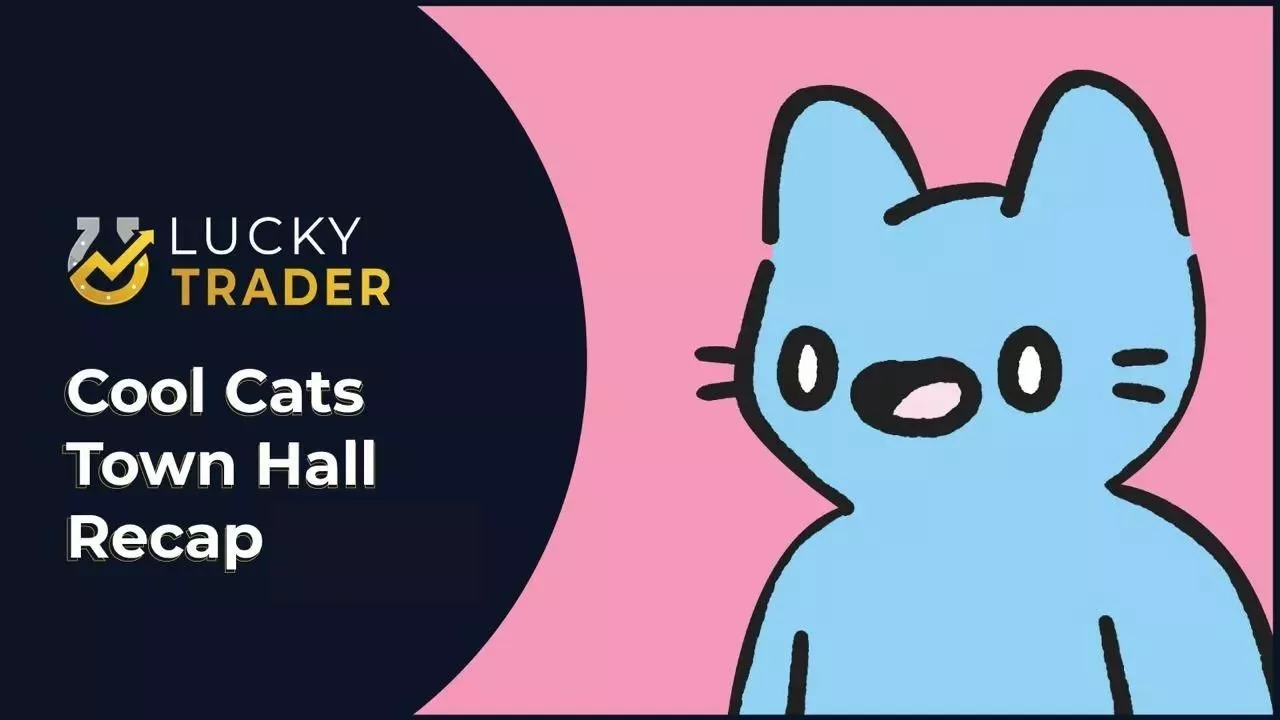 Cooltopia Launches
The Cool Cats Cooltopia NFT game launched yesterday on Apr. 14, 2022.
This Cool Cats Town Hall is meant to serve as a Q&A for the game.
Royalties on NFT secondary sales have been increased from 2.5 to 5 percent.

This was always the plan.
The team admits they should have communicated this a bit clearer.

There are some game issues that the team is working through, but it is still live.

The user experience should get better shortly.
Cool Pet #0
Clon owns Cool Pet #0.
He will post a Twitter poll each day with four items to potentially feed his Cool Pet.
So far, it has been "fed" a pet frog.
This will be the community's Cool Pet.
Cool Pet #0 - Day 2 Items ⭐️

— clon (@cloncast) April 15, 2022
Q&A Session
In this section, Q indicates a question and A indicates an answer (speaker in parenthesis).
This is a summary, not verbatim.
Q: Does the team have a plan to hire a dedicated PR person to manage channels and announcements? (angrypenguin)

A: Yes, 100 percent. We're already talking to experienced people in the NFT space with regards to communication and communicating across different social media channels. One of our downfalls has been that we are so tech focused. We need to get better at communication. (Lynqoid)

Q: What is the plan for rolling out more transactions per hour in the future? Are you going to evaluate this day-by-day? (Horndog)

A: We were at 600 concurrent users in beta. We saw 1,600 concurrent users yesterday and today. Most of them are succeeding with transactions. The plan going forward is that we know where the bottleneck is and we need to build and refactor a section of it. We always knew that going live we'd probably have to do something. But we didn't know where the bottleneck was going to be until we went live. There are also other minor tweaks we can do to improve speeds. (Lynqoid)

Q: With the increase in MILK supply, will there be an increase in the number of transactions you can do per day soon? (Horndog)

A: We may look into something like this. (Lynqoid)

Q: How would you answer the mass audience question: is this the full game? (The Good Knight)

A: This is not the full game. This is step one of a very big thing we want to build. There are definitely more resources behind the scenes that are working on something in parallel with this. It will take us a decent amount of time. But the thing we are building is going to be really cool and really fun. This is all part of Cooltopia. What you see right now is a method to get your Cool Pet. Once that happens, it's not close the website and move on. We're working on what's next. By the time everyone gets to final form, there is going to be more stuff to do and more stuff to engage with. We see this as 50 percent of Cool Cats. The other 50 percent is all the other cool stuff we can do with the IP. (Lynqoid)
A: What we're seeing right now is the foundation of it all, and we're going to keep sprinkling on new features. (clon)

Q: Hypothetically, what toys would you roll out for Cool Cats? (The Good Knight)

A: Probably just balloons, and that's it. (Lynqoid)

Q: Do you have a plan for people with multiple Cool Pets with how slow the game can be at times? (Nadz)

A: We should be able to fix this, but it isn't instantly ready to go. But we do have a plan for people with multiple Cool Pets. It shouldn't be months. It may end up going into weeks. It still takes quite a bit of code. (Lynqoid)

Q: How are we going to use MILK after Cool Pets reach final form? (Nadz)

A: We are working on stuff, and that stuff is going to get launched. It is not finalized and complete yet. We can't go into exact details. We don't even look at people buying and selling MILK because it's a utility token. We don't have an exact timing on the new stuff.

Q: Are all the eggs identical? And then you get a Cool Pet based on what items you feed it? (Nadz)

A: All Cool Pets will be different. The feeding dictates which element you'll get. There is nothing in the egg. (Lynqoid)
A: One egg equals one egg. (ELU)

Q: What do you guys do next with the discouraging sentiment in the community? (Psychdre)

A: There are two or three things we can definitely do. One, start showing people why Cooltopia is cool. Show people how to quest, how to interact with your Cool Pet, and other things. Second, there was this expectation that when the game launches, the floor price is going to go to like 100 ETH. When that didn't happen, there was a negative reaction. Finally, we have to make people realize this is just the start, a leveling up process, and that we are very serious about this project. (Lynqoid)
A: The plan and attack is to grow and scale the IP in every possible way that makes sense. The intention is to have the IP transcend the blockchain. This is a short-sighted thing. We're constantly talking about how to grow the brand. We're going to shotgun blast the Cool Cats brand in all directions. The game is just our first stop along the way. (ELU)

Q: Are we still on track with artist collaborations and Paper Cats? (Psychdre)

A: Our roadmap is a little bit outdated. But in terms of the timeline from the game launch, we're looking good. (Lynqoid)
Related articles