Cool Cats Town Hall | CEO Steps Down, New Brand Partnerships and Game Updates Soon

Jason Bales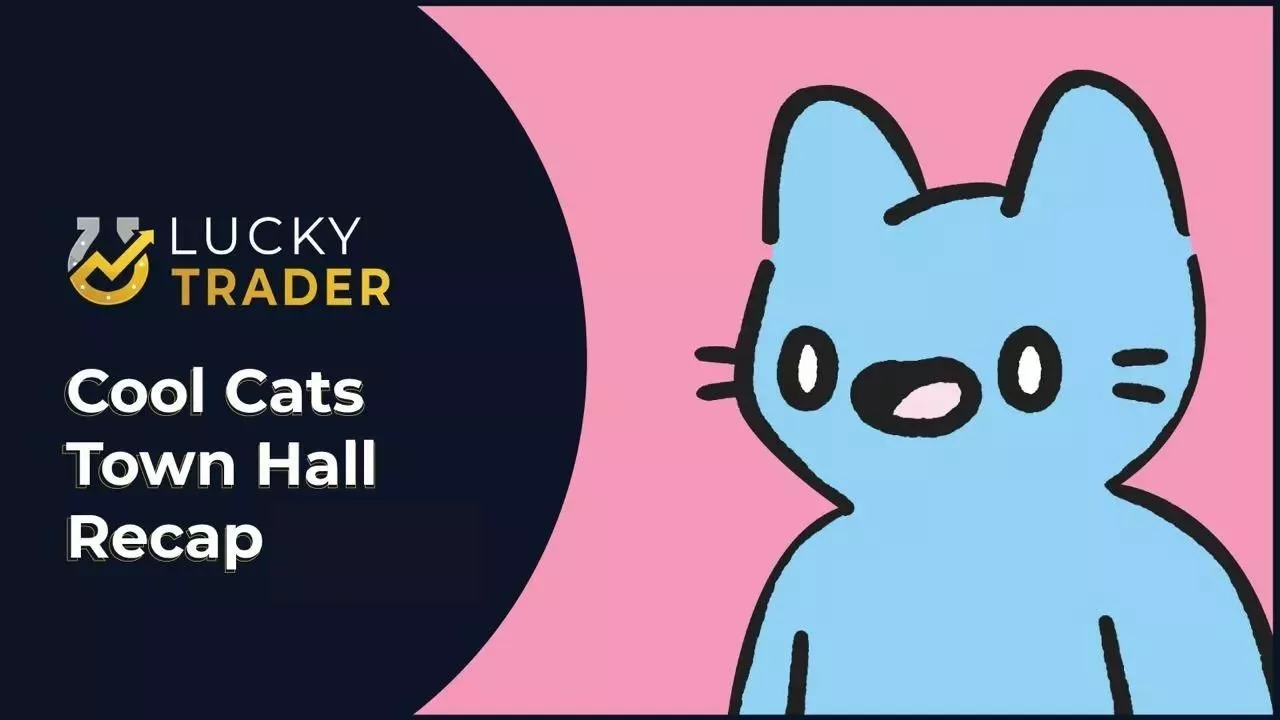 Cooltopia Cool Pets Are Evolving
This week, Cool Pets started evolving into their final forms.
It takes a total of 50 transactions to evolve a Cool Pet from an egg to its final form.

It evolves in three stages: hatching, hatched, and final form.
finally! Love the cute piggy face!#Cooltopia #coolpets #CoolCats pic.twitter.com/zQE6narC7r

— Yi-Lang (@Yilang2022) April 24, 2022
Cool Cats Updates to Team Personnel, Brand Partnerships, and Product Roadmap
Cool Cats CEO Chris Hassett has stepped down.

The team is currently working with one of the world's top recruiting agencies to find a world-class CEO replacement.

The team will be announcing a number of notable brand partnerships in the coming weeks.
A new product roadmap is coming out soon with added utility for the community, too.
Cooltopia Game Updates
The team is working to reduce rate limiting (currently set at 16 blockchain transactions per hour) with a new development update this week.

Skyweaver's publisher Horizon Blockchain Games is working in partnership with Cool Cats to run its transaction software in the team's backend to be more efficient.

The team is adding a number of marketplace tools, and the ability to buy up to 100 pet supply boxes and open up to 20 boxes at a time.
In a slightly later update (not this week), the team plans to introduce a multi-item interaction update.

This allows users to feed Cool Pets multiple items (up to five) at a time.

There will also be changes to quest rarities with the new update.
Finally, minor UI changes are coming to make the platform more mobile- and user-friendly.
Egg Hunt
Over 1,500 POAPs were redeemed this week during the Cool Cats egg hunt activities.
The secret word for today is "GoGreetTheFrogs."
Join us on our EGGCITING Spring Egg Hunt. Schedule of events below so you know where to be. Turn your notifications on! pic.twitter.com/Ipzq2eYX8F

— Cool Cats (@coolcatsnft) April 22, 2022
Q&A Session
In this section, Q indicates a question and A indicates an answer (speaker in parenthesis).
This is a summary, not verbatim.
Q: Do you want to drop any alpha on brand partnerships outside of plushies? (Tulch)

A: It's a tricky one because the NFT space has this paradox where you want to drop alpha, but if you do, you shoot yourself in the foot. We're keeping things close to the chest right now. But some things will be announced soon. (xtremetom)
Related articles