---
Daily Recap November 23
In this post
---
Top News Today:
Robotos
,
Avastars Replicants
,
JRNY CLUB
After releasing 9,999 Robotos NFTs on August 3, Pablo Stanley and his team have been working diligently. Their hard work has paid off in the form of a partnership with TIME Studios to produce an animated show starring the Robotos avatars. The market reacted accordingly to this news and the floor for Robotos has nearly doubled since yesterday, up to about 0.9 ETH. With quirky, colorful design, an animated show surrounding their universe seems fitting.
Avastars Replicants began minting today only to pause due to an issue with approving transactions. The pause took about 15 minutes, and there were no reports of any hacks. Replicants can only be created from Avastars Prime's $ART token. The original Avastars have held a steady floor around 0.15 ETH.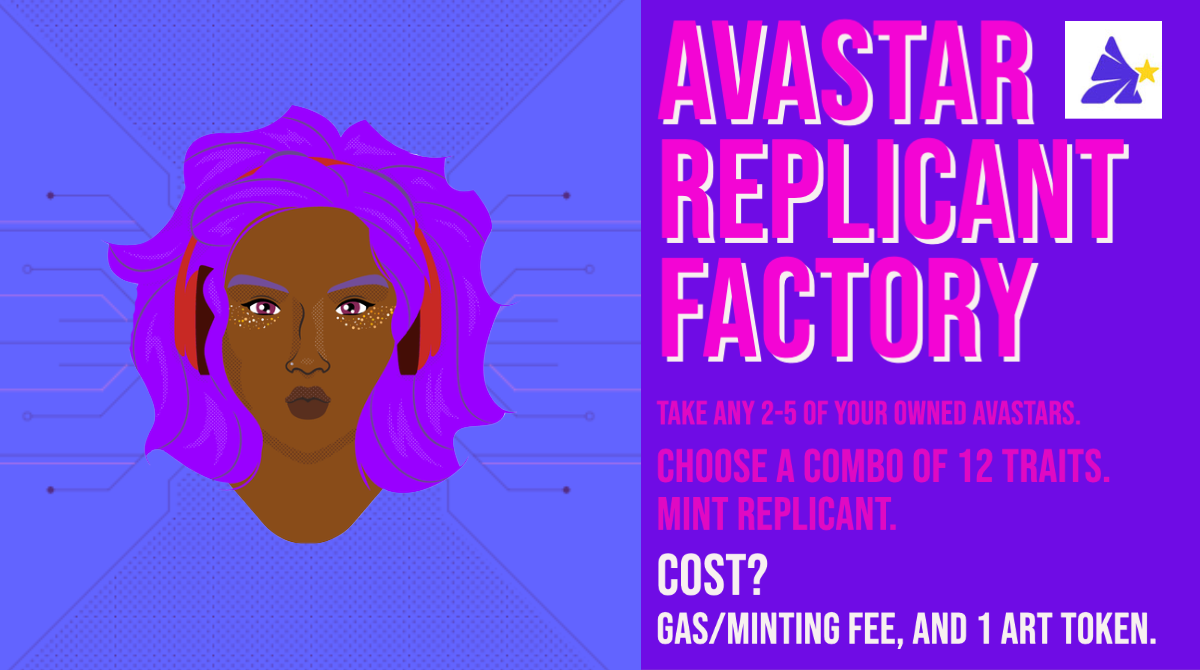 JRNY CLUB tops our rankings page this afternoon with 2,020 ETH in 24 hour volume. Sitting at a floor price 2.84 ETH, this membership NFT has grabbed the community's attention. Owning one JRNY CLUB membership NFT grants the owner access to future JRNY NFT sets, private community chat, and more. Giveaways for members include one Bored Ape Yacht Club, one Mutant Ape Yacht Club, and three Doge Pound NFTs.
Thanksgiving
article preview
Gonna be home for the holidays? Does your family think you check Lucky Trader, Twitter, and OpenSea too much? Are they clueless about your obsession with jpegs? Tomorrow we're releasing a guide to help you get through the difficult NFT questions you are sure to face.
MetaTravelers and Bricktopians sell out
Bricktopians are a self-proclaimed "preposterous" NFT that combines custom characters fused with an AI program to produce each one. These 3D Bricktopians have plans to create a 4D serum that creates personalized variance in the physics simulations. Since minting at 0.08 ETH today, there has been almost 1,000 ETH traded in secondary sales.
MetaTravelers had their public sale last night at 0.09 ETH for a collection of 7,777 NFTs. Despite selling out, the movement on OpenSea hasn't been as significant, holding at a 0.15 ETH floor with 230 ETH in sales volume since release. The developers plan to use 20% of the treasury to fund future initiatives within the MetaTravelers realm.
Disclaimer: Lucky Trader is not a registered investment advisor. You understand that the service is furnished for your personal noncommercial, information, purpose only. No mention of an NFT in the service constitutes as a recommendation to buy, sell, or hold that or any other NFT. Nothing within the service shall, or is intended to, constitute financial, legal, accounting, or tax advice. Any decision that you make to buy, sell, or hold an NFT should be based on an assessment of your risks in consultation with your personal advisers.
Disclaimer: The author or members of the Lucky Trader staff may own NFTs discussed in this post. Furthermore, the information contained on this website or the Lucky Trader mobile application is not intended as, and shall not be understood or construed as financial advice. AI may have assisted in the creation of this content.