ICYMI: Cool Cats Town Hall Meeting Summary

Jason Bales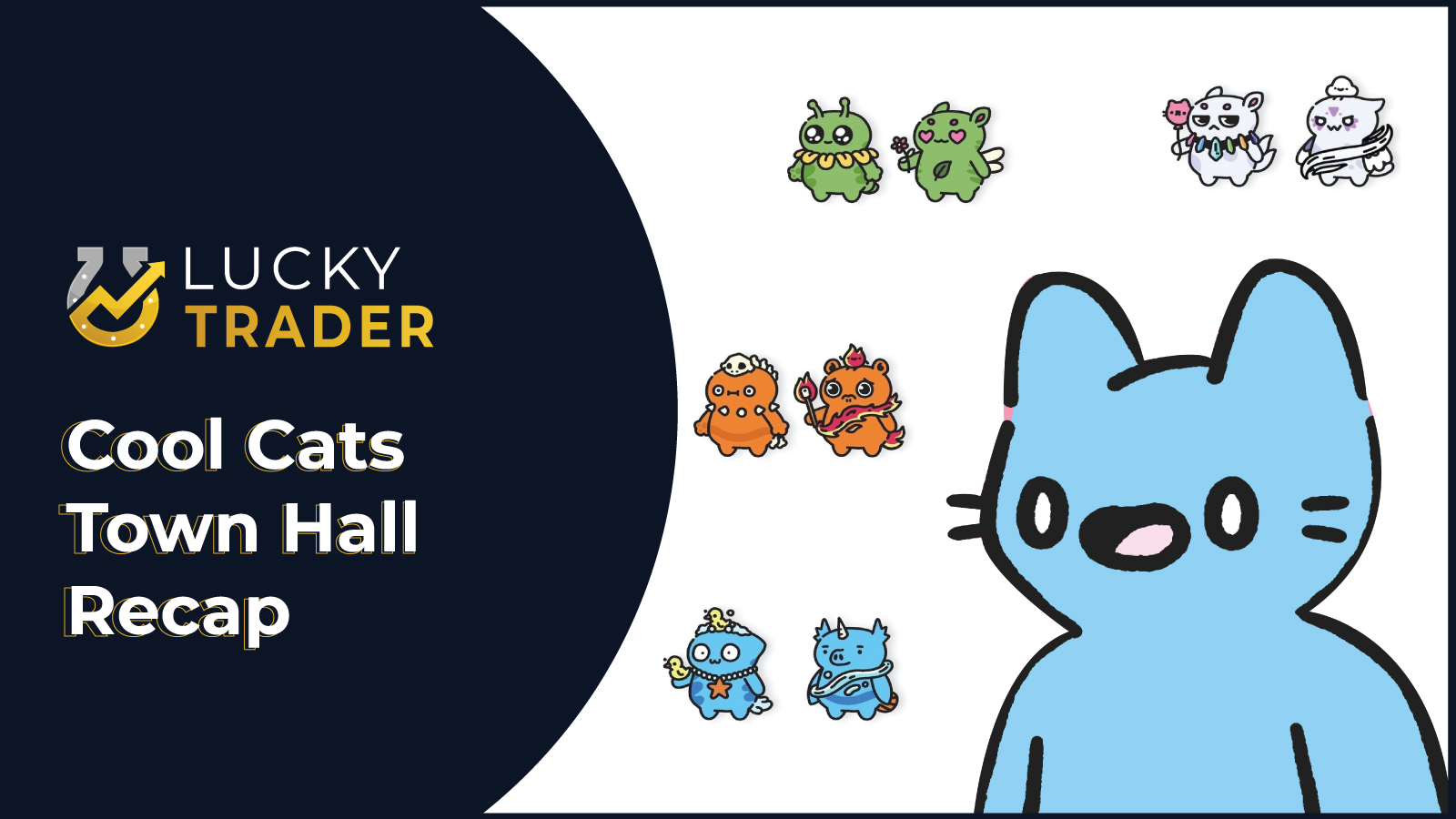 The Cool Cats NFT hosts an informative Town Hall meeting every Friday at 5 p.m. EST. Below is a summary of the event that took place on January 14, 2022.
Key Takeaways: Miami merch, LooksRare announcement, Discord updates, Cool Pets minting information, collaborations
For last week's Cool Cats Town Hall summary, click here.
During the Week
Before we dive into this week's Cool Cats Town Hall meeting, let's talk briefly about what happened during the week.
Previews of private beta are popping up on Twitter.
More Cool Pets NFT allowlist giveaways are taking place, including metalink, Kumo x World, and more.
I've been a private beta tester for @coolcatsnft over the past few months and am loving what I'm seeing.

I don't think people quite realize what a wonderful experience Cool Pets is going to be.

Here's a snippet of what it looks like to claim gold and buy items: pic.twitter.com/IXZYIddvIc

— The Good Knight | goodknight.eth (@goodknight_eth) January 14, 2022
Introduction Announcements
#LooksRare NFT Marketplace Now Live!

🪂 $LOOKS airdrop claim open
⏰ Staking starts at block 13977012
💰 Trading reward calculations start tomorrow

LFG! 💎👀https://t.co/Y1jt9Kmqt6

— LooksRare 👀💎 - NFT Marketplace (@LooksRareNFT) January 10, 2022
Discord Announcements
The general chat and holders chat are merging in Discord.

There will be a holders chat "alpha channel" coming soon.
Collaborations
Cool Cats NFT have allowlist spots for WGMI Interfaces and Ghxsts.

These are running for verified holders in the Discord channel.

Clon is part of the upcoming TIMESPieces collaboration.
The team shouted out Toy Boogers for collaborating with TIME on a television series for TIME Studio.
Cool Pets
The mint price of Cool Pets is 0.5 ETH per NFT for allowlist and public sales.

Cool Cats NFT holders will be able to claim one Cool Pet for free.

The money raised will go directly into the Cool Cats NFT business.
There will be a public mint alongside the allowlist mint.

1,500 spots are available.
If allowlist spots do not mint out, it will roll over into the public mint.

For everything else that you need to know about Cool Pets NFT, see Lucky Trader's guide.
wen? january 28, 2022.
mint? 0.5 ETH.
cool? pets.

💧🔥☁️🌱 pic.twitter.com/QFQ99JMbxR

— Cool Cats 🆒🐱 (@coolcatsnft) January 14, 2022
Q&A Session
In this section, Q indicates a question and A indicates an answer (speaker in parenthesis).
This is a summary, not verbatim.
Q: Will the game be released on Jan. 28? (Farokh)

A: Potentially, we will turn the site on so you can get your Cool Pet. But there may be a delay before you can interact with it. Within a short amount of time, $MILK claiming and the game should be available. (Lynqoid)

Q: Will $MILK be internal to the site at the beginning, or will we be able to deposit into Polygon wallets from the start? (Wise Token)

A: It is likely that it will be internal initially. This is to protect from issues that have been going around recently. Over time, you'll be able to convert it out into ETH and into your wallet and wherever else. (Lynqoid)

Q: Will there be NFT plots for the game? (camillo)

A: At the moment, we want to do something that has the label of housing. We don't have anything set in stone right now. That's on our roadmap, but we don't have any details to share. (Lynqoid)

Q: Can you progress your egg faster? (Toby Lasso)

A: This is something we haven't locked in yet. Can you put all your $MILK into one Cool Pet to advance it faster, or do you have to spread it out? We haven't locked that in yet. (Lynqoid)

Q: Who do I contact to help connect Cool Cats with brands? (dhee)
Q: Will you be establishing a liquidity pair for the $MILK token? Or does the community have to establish that on its own? (atownbrown)

A: We will have more information about that coming. We're aware of the issues around liquidity. (Lynqoid)

Q: Will Cool Pets be available on OpenSea instantly? (Toro)

A: It should show up instantly. (Cool Cats)

Q: What happens if you buy an egg that has already been interacted with? (Toro)

A: It should be tradable in every state that it is in. You'll be able to see all the items the egg has interacted with in the metadata. (ELU)

Q: You've said there will be utility when you drop the TIMEPieces. Do you have any additional information on that? (ArcticMosaix)

A: Anything that we drop will always have utility in some way in the future. TIME is providing utility for those NFTs, too. I think you get a subscription to TIME Magazine. You can find the additional information in their Discord. (clon)

Q: Regarding the drop, will the tier breakdown for $MILK be live the day of the drop? (Lugo)

A: We should have as much information as possible available beforehand. Even if we lock the $MILK, you'll have the information beforehand. (Lynqoid)

Q: Can you wait to mint your Cool Pet? (Russell)

A: There is no rush to mint your Cool Pet. You can claim your Cool Pet whenever is good for you. It doesn't progress unless you interact with it. (Lynqoid)
Related articles