---
Daily Recap: November 17
In this post
---
Top News Today:
Crypto.com acquires naming rights to Staples Center:
In what is possibly the biggest naming deal in history, Crypto.com spent 700 million dollars to acquire the Staples Center naming rights for the next 20 years. On Christmas Day, Los Angeles will be home to Crypto.com Arena as more DeFi companies move to the public eye. Being the U.S. mecca for culture and influence, the steep price correlates with perceived value this partnership might dictate. As more athletes and celebrities join the Crypto space, it's not surprising to see large brands, such as FTX and Crypto.com, brokering these partnerships with large markets. The Lakers, arguably the most recognizable team in the NBA, will soon play every home game in Crypto.com Arena.
Red Village Drop, Noundles reveal, and Shōyu NFT
Red Village Drop - This Play-To-Earn project released today at 4:00 p.m. ET and appeared to have sold out within 10 minutes. The game art is gory and dark, similar to console and PC games we are more accustomed to seeing. This paired with their diverse roadmap and game trailer has piqued the interest of the community. Since sell out, volume on OpenSea has been mild with the floor price moving to 0.15 ETH at the time of writing.
Noundles Reveal - After selling out in about a hour late last night, Noundles were revealed around 3:00 p.m. ET today. The project minted at 0.04 ETH and has moved to 0.06 ETH post-reveal. The project looks to build an inclusive community around blue chip NFTs, as its inspiration comes from Nouns and Doodles, two notable collections in the NFT industry. The project has introduced a staking mechanic for a utility token, $RAINBOW. Noundles plans to differentiate themselves by providing exclusive mints that require $RAINBOW, their ERC-20 Token, for holders who have staked their NFTs.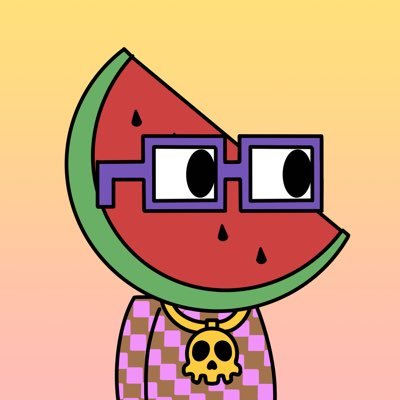 Shōyu NFT - Shōyu NFT released their anticipated marketplace platform for curated artists at 3:00 p.m. ET. The platform will feature popular digital artists, enable consumers to experience digital art, and expand to the Metaverse. Auctions open up on the site tonight, allowing for the first formal purchases on the Shōyu platform.
$ENS now listed on Coinbase
$ENS, the Ethereum Name Service token, is now available on Coinbase. ENS's .eth addresses make transferring crypto easier by translating the blockchain identifiers into short, readable names. These domains have been readily available since 2017, but their service stole the spotlight last week when they released a governance token for all who had registered domains. After being listed on Coinbase yesterday, $ENS dipped about seven percent; however, the market is relatively flat today. Previously unavailable on exchanges, Coinbase's millions of users will now have access to the token.
Listing on OpenSea, learn how to save some money from Lucky Trader's Lou Sherman

here

.
Top Movers & Market Updates:
Three Top Movers Today:
Mutant Ape Yacht Club has taken over where Bored Apes have slowed, up 85% in Volume for a whopping 3,701 ETH in last day.

Corruption(s*) after exploding initially has retraced with volume dropping 80% and the floor dropping from its highs of 0.8 ETH a few days ago.

Smilesssvrs has risen since reveal, climbing for a 200% rise in volume today with the floor almost doubling to 0.47 ETH.
Project Schedule Look Ahead:
Market Conditions:

After another relatively green day it looks as though the NFT market has stabilized for today. Most NFTs remain marginally green as compared to the bleeding we saw at the start of November.
Disclaimer: Lucky Trader is not a registered investment advisor. You understand that the service is furnished for your personal noncommercial, information, purpose only. No mention of an NFT in the service constitutes as a recommendation to buy, sell, or hold that or any other NFT. Nothing within the service shall, or is intended to, constitute financial, legal, accounting, or tax advice. Any decision that you make to buy, sell, or hold an NFT should be based on an assessment of your risks in consultation with your personal advisers.
Disclaimer: The author or members of the Lucky Trader staff may own NFTs discussed in this post. Furthermore, the information contained on this website or the Lucky Trader mobile application is not intended as, and shall not be understood or construed as financial advice. AI may have assisted in the creation of this content.