Daily NFT News | Projects, Drops, and Reveals to Watch Today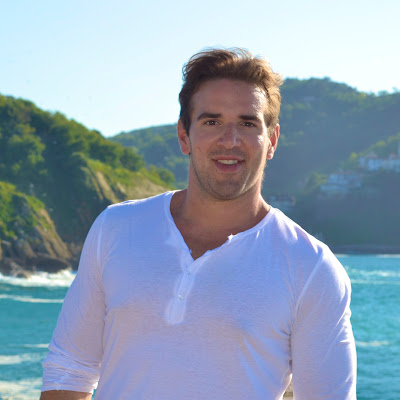 Tyler Warner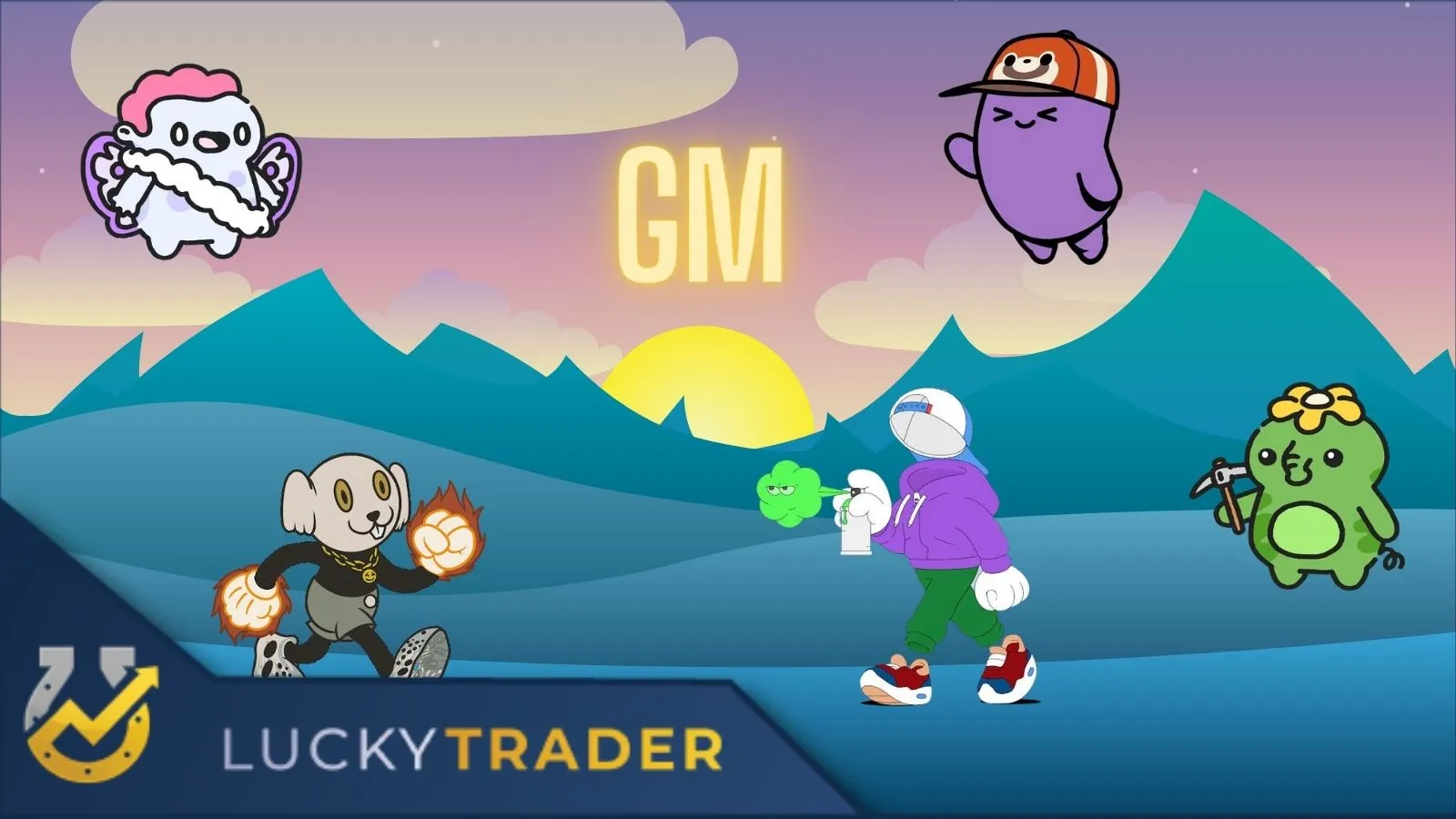 Lucky Trader covers the latest NFT news for Wednesday, June 29. Top stories include the controversial Doodles bucket auction, WZRDZ and Art Blocks Curated as top mints of the day, and OnChainMonkey launching its expansion set.
Top NFT Projects to Watch Today, June 29
Today is a huge day of new drops with multiple new projects launching and looking to piggyback on the recent successes (Moonrunners, Moonpepes) of the past few days. But those recent winners are struggling a bit now and beginning to dip, as traders seem to be freeing up liquidity for the next round of projects.
With such a big day of drops let's not waste any more time - let's get into it.
Top NFT Mints and Reveals Today, June 29
Here is the list of promising drops or launches for today, crossing free mints, generative art, wine, new PFPs, and expansion sets for older classics (not in chronological order):
WZRDZ
Art Blocks Curated: Sudfah
Evinco Winery DAO
OnChainMonkey: Karma
WZRDZ
Free mints have been hot and profitable lately for those who have selected well (and sold into pumps). This revived meta looks to continue today with WZRDS, the hottest new free mint pfp project.
The reasons WZRDZ stands out from the pack today are the generally solid artwork, lore, and background on the project site, an immediate reveal, and of course the price tag (free). For their roadmap, they leave it open ended with "Follow the story traveler, and you shall see."
The reality of the NFT market right now is that the risk/reward is still too strong on these free mints to ignore them (especially the projects with some real effort behind them vs basic derivatives), and the quality of this WZRDZ project should be enough to carry them to the top ten daily movers for the next few days.
As for the mint mechanics, the whitelist (WL) will mint at 3 p.m. ET today with the public mint an hour later at 4:00 p.m. ET.
The Council is currently sleeping, but we the servants were sent to remind you that mint is today!

There will be more opportunities today to become Chosen (whitelisted).

It would serve you well to carry a 🔔

🧙‍♂️ pic.twitter.com/0Sv79V4g2p

— WZRDS.xyz | MINT TODAY 4PM EST 🧙‍♂️ (@WZRDSxyz) June 29, 2022
Art Blocks Curated: Sudfah
With the major PFPs struggling and fairly quiet post-NFT NYC, there has been increasing attention in the digital art world and Art Blocks has certainly been a beneficiary. Today's Curated drop from Melissa Wiederrecht will be the latest test for generative art demand on the primary market, as her "Sudfah" launches today with a dutch auction starting at 4 ETH and moving down to a 0.25 ETH bottom price.
The name of this calligraphic set Sudfah, which will draw some natural comparisons to prior calligraphic Art Blocks projects like Asemica, is Arabic for "happy accident" and that theme is present in the sample outputs from Melissa's algorithm. Each piece has a single calligraphic line with a unique background, with the line being the focal point but the backdrop likely impacting the rarity the most.
From the previews, there appears to be a nice rare lotto with this set, as some pieces stand out quite a bit from the pack, but some early feedback is that the floors are common are too similar / not notable enough, and may drag down the price in early trading. Prior calligraphic sets like Asemica have underperformed, so it will be very interesting if this one can buck the trend.
The bull case for this one is the low supply (400 count is definitely on the low range for Curated), closing Series 7 (so no Curated for a bit) recent tailwinds, and interest in Art Blocks, (last week's Petro National mint was a quick 150% gain), as well as some general acclaim for the art style. This one gets very attractive in the 0.25 ETH - 0.5 ETH range, but as always for Art Blocks, the mint price matters and will determine profitability.
🟣I'm super excited to share that the project page for Artblocks Curated NFT generative art project Sudfah is live! Can't wait for June 29th https://t.co/cWIgkc3em4 #melissawiederrechtnftart #nftdrop #nftartist #nftcollection #nftcollector #artblocks @artblocks_io #generativeart pic.twitter.com/2p2Ikr2Yo6

— Melissa Wiederrecht (@mwiederrecht) June 26, 2022
Evinco Winery DAO
"Welcome to a new world of disruption in wine and Web 3.0" is the leading tagline for the project's trailer, which touts its combination of web 2, web3, and wine as a differentiator as one of the first wine-focused NFT projects.
From the project site, everyone who mints will receive two bottles of wine from their library, along with access to IRL events (members only tasting events across the globe), perks such as wine discounts, access to digital educational tools and wine insight, and governance - the ability to help govern the DAO which will be 100% community-led.
With their tasting room in Napa, this one definitely appeals more to those NFT collectors in the California area, as that seems to be a major perk. But with two major "influencers" in this project, Wizard of Soho and Keyboard Monkey, there is some growing sentiment that this NFT could do well and that those two will work hard to drive value.
The project mints today at noon ET, with a supply of 5,555 NFTs priced at 0.3 ETH. With ETH relatively cheap, the utility of the two bottles of wine for 0.3 ETH ($330) might be enough to justify this one, along with some future upside potential. Expect some attention on this one today.
Welcome to Evinco Winery DAO pic.twitter.com/85qUE3yXuX

— Evinco Winery DAO (🍷,🍷) (@evincowinerydao) April 11, 2022
OnChainMonkeys Karma
Last but not least for today we have the cult-following project OnChainMonkeys launching their expansion set, Karma. This long-anticipated drop comes stock with utility, including "membership into the Monkeyverse, votes in the DAO..., and access to Missions and the Banana economy."
This 20,000 supply NFT collection will include a 10,000 airdrop to OCM genesis holders on a 1:1 basis, with a public mint for 9,000 NFTs priced at 0.5 ETH (1k are reserved for the "Metagood").
There are some interesting mechanics in the drop impacting what kind of Karma NFTs are generated. Each Genesis NFT can eat a Dessert to create their Karma, which will impact the tier/look of the Karma. Similar to MAYC, there are three tiers of Karmas: Karma1, Karma2, and Karma3. Allocations will be 70% for Karma1, 30% for Karma2 and there will be just 20 Karma3s. With that rarity, the Dessert3 NFTs have seen sales as high as 70+ ETH, and thus there will be some real hype on the rares from this set.
The big question here is if 0.5 ETH is too high for an expansion set when the Genesis NFTs hold just a 1.6 ETH floor. For reference, the MAYC trades at just 20%-25% of the BAYC floor price and applying a similar ratio here, the implied value for floor Karmas would be just ~0.32-0.4 ETH. Past projects who have tried this have run into problems (i.e. Lazy Lions, Forgotten Runes Warriors), and thus a full mint out would be a huge success for the OCM team (though probably unlikely).
As for mint details, the VIP Allow List started this AM at 12:01 a.m. ET, the Allowlist started at 9:01 a.m. ET, and the public sale begins at 4:01 p.m. ET.
After 9 months of development from our award-winning art team, OCM Karma is coming June 29🎉

Swing into the OCM Discord to find out how to get on the Karma Allowlist 🍌🍌🍌 pic.twitter.com/FHfFPeGt6g

— OnChainMonkey (🍌,🍌) (@OnChainMonkey) June 7, 2022
NFT News and Announcements
The biggest news from Tuesday came from the Doodles project, as the founders released the full details for the upcoming Genesis Box NFT auction. The team will be launching 24,000 NFTs in an open auction, allowing bidders to track bids and increase as needed during a 24-hour window from Wednesday to Thursday of this week (only 20,000 available in the auction).
This announcement came with some very mixed (mostly negative reactions), calling this a cash grab / liquidity suck event and even greedy from the Doodles team, which recently closed a fundraise round led by Alexis Ohanian. While the idea of the genesis boxes is certainly an interesting one "1st edition wearables that will seed the wearables economy of Doodles 2. Never to be sold again", other teams (notable RTFKT/CloneX) have launched their digital wearables for free to the genesis NFT owners and it seems folks expected similar here.
Additionally, launching a 20k set on top of Doodles + Dooplicator in this bear market seems like a lofty goal, and with some early FUD from the NFT community, the sellout price of this one is certainly in question.
The Bucket Auction 🪣
- 24K total supply of Genesis Boxes
- Market determines price
- Mitigates gas wars
- Place your bid, track auction progress, optionally increase your bid

Wednesday, June 29, 7PM EST
to
Thursday, June 30, 7PM EST

Available only at https://t.co/ildvabRHs7 pic.twitter.com/HJ5ZAZ7N3R

— doodles (@doodles) June 28, 2022
Here is a quick round-up of the rest of the main headlines from Tuesday:
BYOPills announced that their BYOLands are reaching the final stages of terraforming ahead of their upcoming environment launch
Pixel Vault announced PUNKS Comic 3 is coming soon, titled "A Glitch in Time", priced at 0.2 ETH, the minting window will open July 1st
Notable influencer / NFT personality Zeneca announced that he is joining Blur (which touts itself as the marketplace for pro traders), as the "chief zen officer"
Beeple's "PILGRIMAGE" PIECE, Everyday #5132 sold for $252,000 at a Christie's auction
The NBA announced that pre-registration for its metaverse project NBA All-World is now open; head to nbaallworld.com to get started
NBA TopShot's first Squad Goals Challenge went live yesterday evening
NFT Market Action Data, June 29
Daily liquidity remains very low for the NFT market ($17.5M for OpenSea), as Tuesday failed to notch a single project moving over 1,000 ETH volume.
The leaderboard was comprised mostly of the top-end PFP sets, though Moonrunners led overall volume and ENS snuck into third on the board.
Top movers included:
Moonrunners with 990 ETH volume, 0.35 ETH floor (-35%)
Otherdeeds with 830 ETH volume, 2.74 ETH floor (-9%)
ENS with 750 ETH volume, led by 3-digit and 4-digit sales
BAYC/MAYC combined for 950 ETH volume, with 92 ETH/18 ETH floors (even)
CloneX did 340 ETH and jumped 6.5% to 11.55 ETH floor
Doodles saw 300 ETH and a 5% jump to 13.6 ETH floor
On the losing end, recent rocket free mint MoonPepes saw its floor fall from 0.24 ETH to 0.05 ETH on the day, as another reminder of how fast these free mint markets can change.
A few other notable winners on the day included the mcgoblin burgers which jumped 18% to 0.9 ETH, Gossamer Seeds up 9% to 0.41 ETH, and BAPES Future up 8% to 0.9 ETH.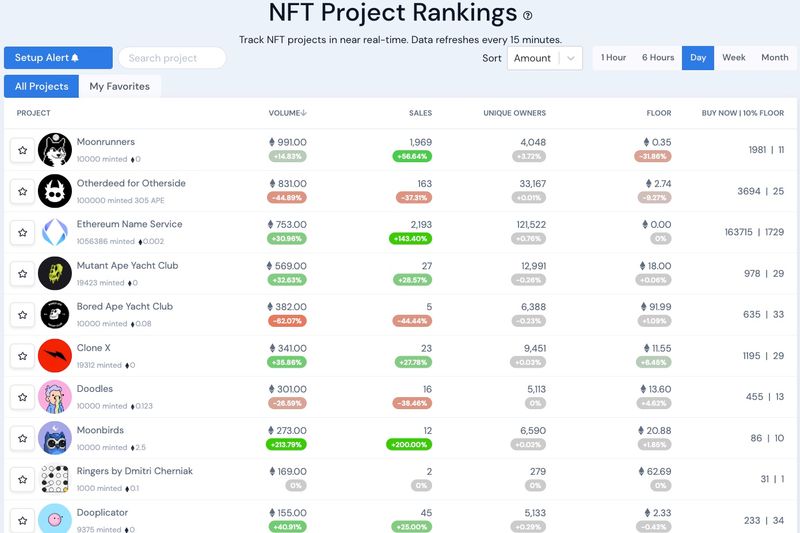 NFT Market Analysis
The crypto markets fell Tuesday following a bad day in the equity markets, with BTC just holding on to that $20K level at $20.1K (-4%) and ETH at $1110 (-9%). Alts were down in the 5-10 percent range on the day as well, with notable NFT token ApeCoin down 13 percent to $4.70 after reaching the upper 5s.
Overall sentiment in the crypto space seems to be pretty negative, with the latest bad headlines around FlexUSD, Roger Ver, and Nexo issues. There seems to be growing concern that equities/crypto face more downwards pressure and selloff in the coming weeks, and that the "capitulation event" could be coming soon.
As for the NFT markets, PFPs seem to be in a precarious state, as NFT NYC did not move the needle much on price action and many holders are wondering "what"s next" to move these markets. Certainly, Doodles has announced the most recently, though with some negative reactions, and CloneX's upcoming roadmap announcement could be a market mover. But nothing else major seems to be on the radar right now.
This has been good for digital art, as traders are rotating from the PFP market and into 1/1 and generative art, with some major sales taking place on Tuesday. Art and free mints seem to be the major theme right now, and that is likely to continue into the near future.
Today is a big day of new drops, with WZRDZ, Sudfah, and Evinco all launching, so good luck out there and happy minting!
Related articles